HAMILTON, ON #1 – VIEW VARSITY
MARCH 22nd - 24th
Venue: Mohawk College - McIntyre Performing Arts Centre
Entry Deadline: 2024-01-12
OPEN TO COLLEGE & UNIVERSITY DANCE TEAMS
Mohawk College – McIntyre Performing Arts Centre
135 Fennell Ave W
Hamilton, ON
L9C 7V7
CLASSIFICATION: VIEW VARSITY- COLLEGE & UNIVERSITY DANCE TEAMS
AGE DIVISIONS:
AGE 18
AGE 19
AGE 20
AGE 21
AGE 22
*Age divisions are calculated by adding all ages, dividing by the number of performances and dropping all decimals. Ages are determined as of December 31st, 2023.
FIND OUR VIEW VARSITY INFORMATION PACKAGE HERE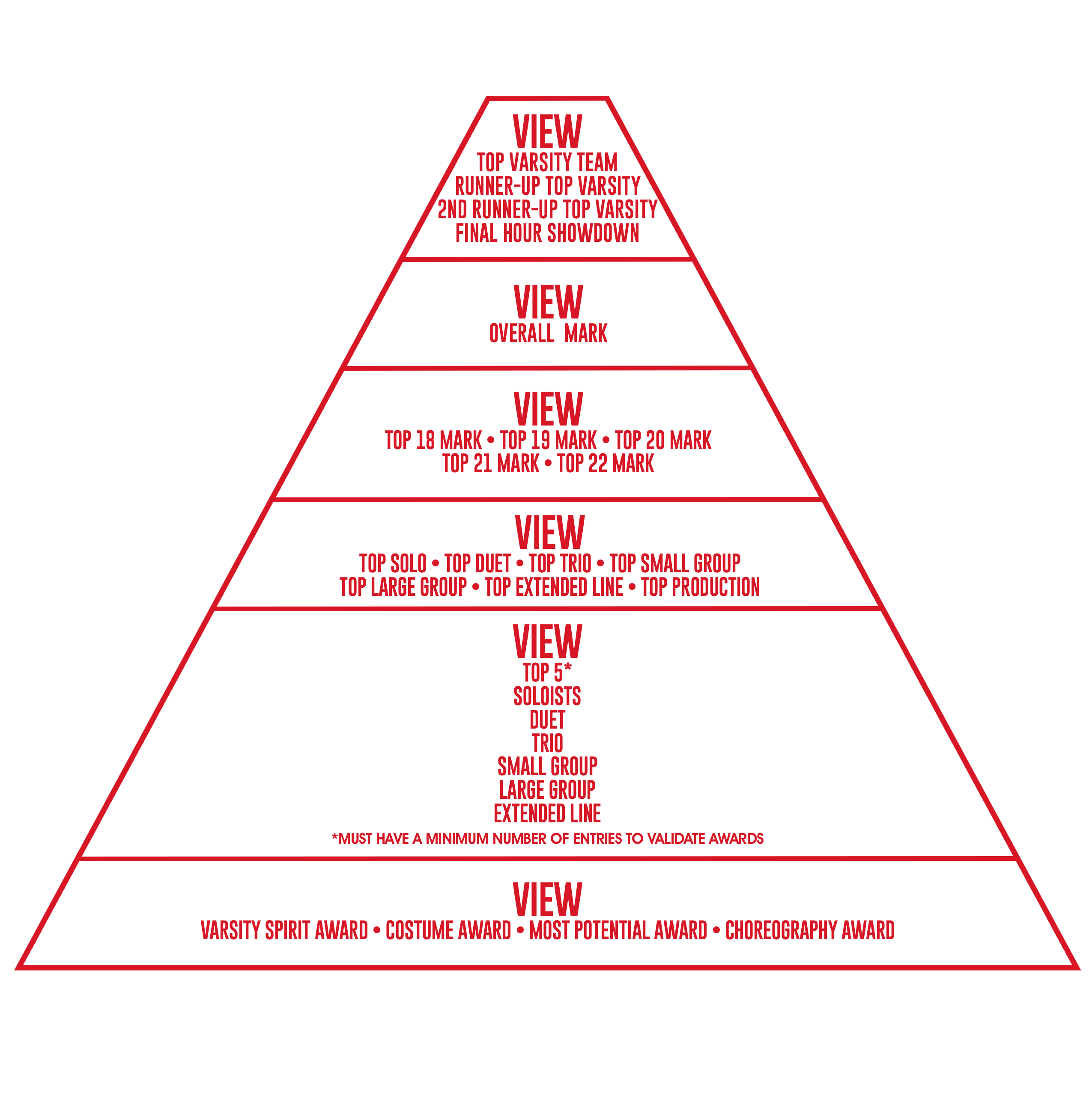 Host Hotel: Sheraton Hamilton Hotel
Sheraton Hamilton Hotel
116 King Street West
Hamilton, ON
L8P 4V3
Preferred Rate: $299.00 + taxes/night
Last Day To Book: February 19th, 2024
Reservations: Call In to the Central Reservations Hotline at 1-888-627-8161 or by booking with the reservation link here.
Courtyard by Marriott Hamilton
1224 Upper James St
Hamilton, ON
L9C 3B1
Preferred Rate: $189.00 + taxes/night
Last Day  To Book: March 25th, 2024
Reservations: Online reservations can be completed through the booking link here
Homewood Suites by Hilton Hamilton
40 Bay Street South
Hamilton, ON
L8P 0B3
Preferred Rate: $199.00 + taxes/night
Last Day  To Book: February 19th, 2024
Reservations: Reservations for the Event can be made by individual attendees directly with the Hotel by calling 905-667-1200 or with the booking link here.
Onsite parking available at $12.50 per day.
Complimentary Full Hot Breakfast each morning
Complimentary Wi-Fi in all guest rooms and public areas
24 Fitness Centre