Mindy Conto
Soul Pop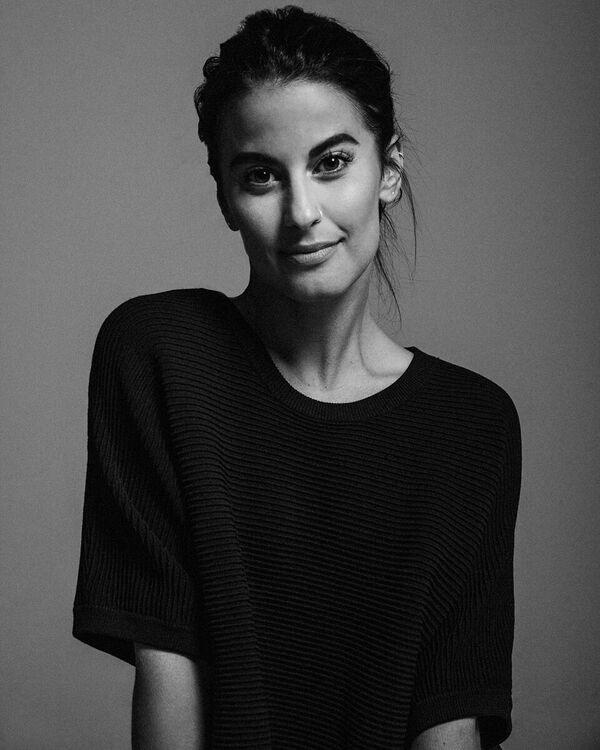 Mindy Conto, a native of North Bay, Ontario, discovered her love of dance at the age of ten.
She immersed herself in training and studying all dance disciplines with dedication and
enthusiasm, and is devoted to encouraging the same energy and commitment in her
students. She is an accomplished performer, instructor and choreographer who brings
passion, creativity and inspiration to dancers across North America.
As a teacher, Mindy strives to unlock the potential in each dancer, and to provide them with
the critical skills and practices to support their success. Her intensive workshops have
included a summer programme on audition and show preparation for dancers, and a full
week master workshop hosted in Greece.
Mindy's talent and professionalism has taken her all over the globe, and she has had the
opportunity to dance with some of the world's most popular artists. Mindy has danced back
up at the MMVAs with Hedley, PSY, Kardinal Offishall Featuring Akon, Hilary Duff and Bow
Wow. Her extensive list of touring and stage performances include Destiny's Child, Aaron
Carter, Shawn Desman, Carly Rae Jepsen, Fefe Dobson, Aleesia, Shiloh, Eva Avila, Suzie
McNeil, Dave Armstrong & Redroche featuring H boogie, Kreesha Turner, and Neil
Young. Mindy performed in Massari's World Tour, travelling across the Mediterranean Sea
and the west of India. She also trained for many years in the USA, focusing on her technique
and style landing herself a limited spot and stage credit in LA's Choreographer's Ball
(Carnival 2006).
In addition to performing in several commercials for Esquire & Movado Watches, Mindy
appeared in the feature film "Honey", starring Jessica Alba, in the ESPN drama television
series "Playmakers" with Omar Gooding, and as a featured dancer in Hedley's Lose
Control music video.
Mindy has won numerous awards for her innovative choreography in many national
competitions, and as former dance captain of the Toronto Raptors Dance Pak, she has
crafted several routines for the NBA and for other major sporting teams across Canada.
Recently, she had the chance to offer her incredible talents in support of an important cause
by contributing choreography to a spectacular fundraising Gala event for the ChildLife
Department at the Toronto SickKids Hospital.
Mindy was selected for an elite team of adjudicators that toured Australia, providing
valuable critiques and judging several hundreds of dancers during their competitive dance
season down under, and was interviewed about her adjudication expertise and
accomplishments in dancetrain magazine.
Mindy knows that perseverance, dedication and hard work are key to achieving one's dance
dream.
Back